Putting Others First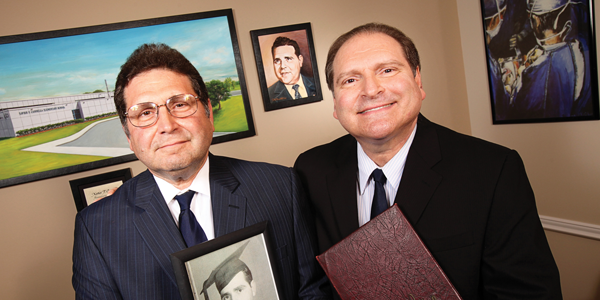 There are those rare individuals in this world who believe that serving others is more important than serving themselves. People who see the potential in others no matter what their station in life. Xavier Francis Cannella Sr. '41 was one of those individuals.
According to his family, friends and the hundreds of children he mentored as a principal at various elementary schools in Tampa, he enriched the lives of everyone with whom he came into contact. His motto: "Do the right thing."
His sons, Michael Cannella '73 M.A. '75 and Xavier Cannella Jr. '78, said their father always did the "right thing" for his family, his community and his students.
"My father taught us that you don't do something for your own benefit, you do it because it's the right thing," said Michael Cannella, a retired Hillsborough County educator. "He had a positive influence on thousands of children during his career as an educator. He was a great role model."
Xavier Cannella Sr. was born in Brooklyn, NY, in 1919. His parents were Italian immigrants who taught him the value of education, hard work and service to others. He first came to Tampa in 1937. He fell in love with both the city and UT, where he earned a bachelor's degree in 1941.
After serving his country as a sergeant in the U.S. Army during World War II, he went on to earn a master's degree from Columbia University in 1946. He continued with post-graduate work at Harvard University and received his professional diploma from Columbia University in 1955.
Cannella had returned to Tampa to teach social studies and history, and married Phyllis Marie Puleo, a violinist with the Tampa Philharmonic, in 1949. Ultimately, he became principal at three Hillsborough County elementary schools, including Oak Park Elementary from 1962 until he retired in 1975.
"Dad found being an educator very rewarding," said Xavier Cannella Jr., a general and vascular surgeon at Florida Hospital, Tampa. "Though he had opportunities to teach at higher levels, he believed that what young children learn in their formative years stays with them forever. He spent most of his career with inner-city and rural kids in many of the toughest neighborhoods because he felt he could make a difference in their young lives."
From the hundreds of letters written by former students regarding their principal, one student wrote: "I was a student at Oak Park in the 1960s. We were poor kids, but Mr. Cannella made us feel valuable. He treated all of us with dignity and respect. He knew our lives were different, that our parents struggled, and we needed extra help."
Another student's words: "Mr. Cannella gave me breakfast when I didn't have any. He made certain that no student went without shoes. He even bought shoes with his own money."
Xavier Cannella died in 1984. Xavier F. Cannella Elementary School was dedicated in 1993 to a man described as a great humanitarian and educator.
"My brother and I wanted to honor our father in a way that would reflect his life's focus," said Xavier Cannella Jr.
"Education was always a priority, and UT played an integral part in his life," said Michael Cannella. "My brother and I decided to create an endowment for UT students seeking a career in education in our dad's memory. He impacted the lives of so many people in such a positive way."
Donor Stories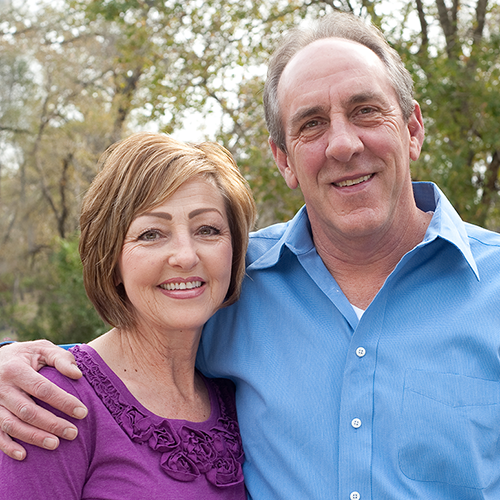 You may be looking for a way to make a significant gift to help further our mission. A bequest is a gift made through your will or trust. It is one of the most popular and flexible ways that you can support our cause.
Read Donor Stories