Returning the Favor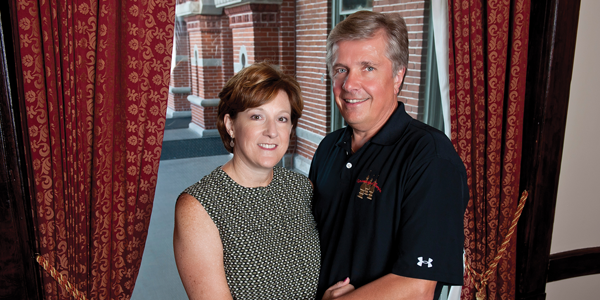 On one of their very first dates, Tom Meachum '81, MBA '93 took Kathy Heintz MBA '00 to a UT Board of Fellows holiday party.
"He left me by myself, so he could go socialize," said Kathy. "I didn't know a soul, and I'm not as outgoing as Tom."
Ten years and two children later, Tom has long since apologized for leaving her alone, and together the Meachums support the University through their volunteer efforts as well as financial gifts.
"Tom got the ball rolling before me," said Kathy, explaining that Tom was already involved with the Alumni Association and the Board of Fellows when they met.
"When Kathy and I were first married, our pastor gave a sermon about youth ministries and the importance of helping children," Tom said. "It was a defining moment for me. I knew we needed to step up and make a gift."
Their passion for education and what it means to help others achieve that dream gave them a direction for their philanthropy, and the Meachums decided to make a gift to UT's current capital campaign.
"We decided to create a legacy by creating our own named scholarship," Tom said about the endowment they have funded, the Kathryn J. and Thomas A. Meachum Family Endowed Scholarship, which supports students in UT's Honors Program.
"It just makes sense to give back. UT played such an important role in our lives, and we love helping students succeed. It's very rewarding," said Kathy, adding that both of her parents are retired teachers from Pinellas County Schools. "They struggled to get my two brothers and me through college. They really instilled in me the importance of helping others."
Tom echoed Kathy's sentiments. "My parents did not have a college education. I was the first in my family to earn a college degree, and they struggled to help me through college. My parents understood the value of education," he said.
Tom's love for UT began as a child visiting with his grandparents in New Port Richey. Tom's grandfather would take him on road trips around Tampa Bay, and one of those trips was to UT's campus.
"UT made a big impression on me," he added. Those minarets imprinted on Tom's mind, so years later it was no surprise to his family that he chose UT for his college experience. "I came from a small, rural town in central Pennsylvania. Everything in my town was small, and so I chose a small school in a great urban setting."
Later, a pivotal turning point in Tom's career direction came from the influence of UT's president, Ron Vaughn.
"I was 40 years old and after 17 years as a hospital administrator, I wanted to make a career shift," he explained. "I didn't know what I wanted to be when I grew up, but I knew it had to be something involving entrepreneurship. Dr. Vaughn advised me to come to campus and utilize our career services. 'Tom, you can find a better path for yourself,' Dr. Vaughn told me," he said.
Vaughn helped direct Tom toward a new beginning and a successful career in financial planning with Merrill Lynch. "Dr. Vaughn has always been a central figure in my life," he said.
In return, the Meachums are not only contributing to the success of UT now through their scholarships, but also leaving a legacy through their estate plans.
"It's out of a deep sense of gratitude for everything that has been done for me that I return the favor," Tom said. "There is magic in giving back."
Donor Stories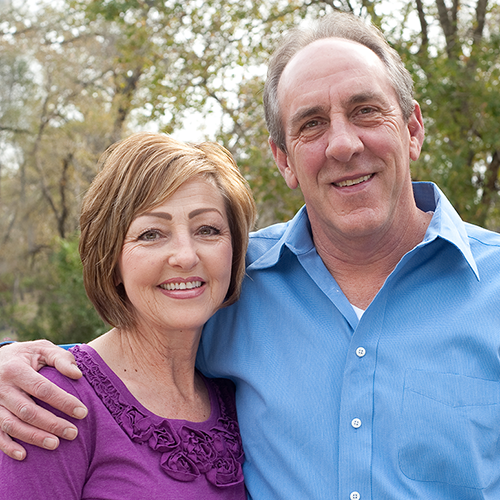 You may be looking for a way to make a significant gift to help further our mission. A bequest is a gift made through your will or trust. It is one of the most popular and flexible ways that you can support our cause.
Read Donor Stories