A More Secure Future
In 2016, cyberattacks knocked out several popular websites, including Netflix, Twitter, Amazon and The New York Times, for almost 11 hours and breached at least 500 million Yahoo user accounts.
And those are just the attacks that made headlines. Every day individuals and companies are bombarded with malware, phishing and password attacks.
"The demand for professionals who are knowledgeable in cybersecurity is increasing, and when you consider all the recent high profile attacks against big companies over the last year or so, we expect the demand to further increase," said Ken Knapp, associate professor of information and technology management and director of UT's cybersecurity program, which was launched in Fall 2015.
Students in the program learn to protect the information and information systems that companies have become reliant upon for their daily business, said Knapp. They not only learn the fundamentals of information systems, but also advanced topics such as network security, cryptography and risk management.
A key feature of UT's program is that it prepares students for professional security certifications, such as the Certified Information Systems Security Professional (CISSP) exam, which gives graduates a competitive edge in the job market.
Impressed by UT's visionary thinking in offering the cybersecurity major, whose graduates will be in demand well into the future, Tom Tiedemann said he wanted to give financial assistance to students interested in the program.
Demand for financial assistance amongst UT students is high, with 92 percent of students receiving financial aid, including $62 million in University scholarships and grants in the 2016-2017 academic year. Tiedemann's gift established the Tom A. Tiedemann Endowed Scholarship, and because it is an endowed gift, the scholarship will support UT students for many years to come.
Tiedemann is not a UT alumnus, nor was he raised in Tampa, but he believes it's important to support the community in which he lives, including post-secondary education.
"Education is key to a better society," he said. "If we produce good graduates with good brains, the world will be a better place."
Knapp said the scholarship is great news for UT students and for the Tampa Bay community. "We will use these resources well to attract talented students, who will become our next generation of cybersecurity professionals," he said.
Donor Stories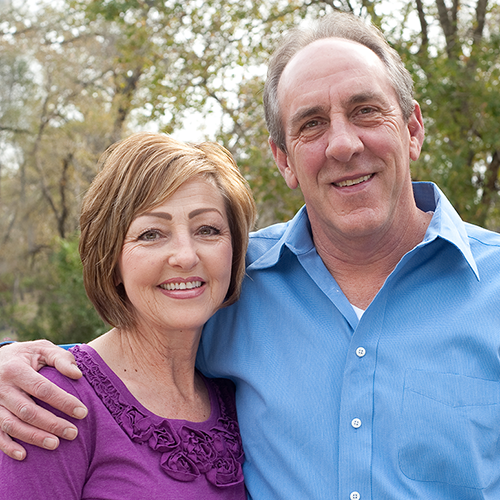 You may be looking for a way to make a significant gift to help further our mission. A bequest is a gift made through your will or trust. It is one of the most popular and flexible ways that you can support our cause.
Read Donor Stories